August 26th is Warriors Club Baseball Tryouts! 
See times for your child's age group to the left.

2018
Team Divisional winners:    
Broncos
White Sox - Champion 
Astros - Runner-up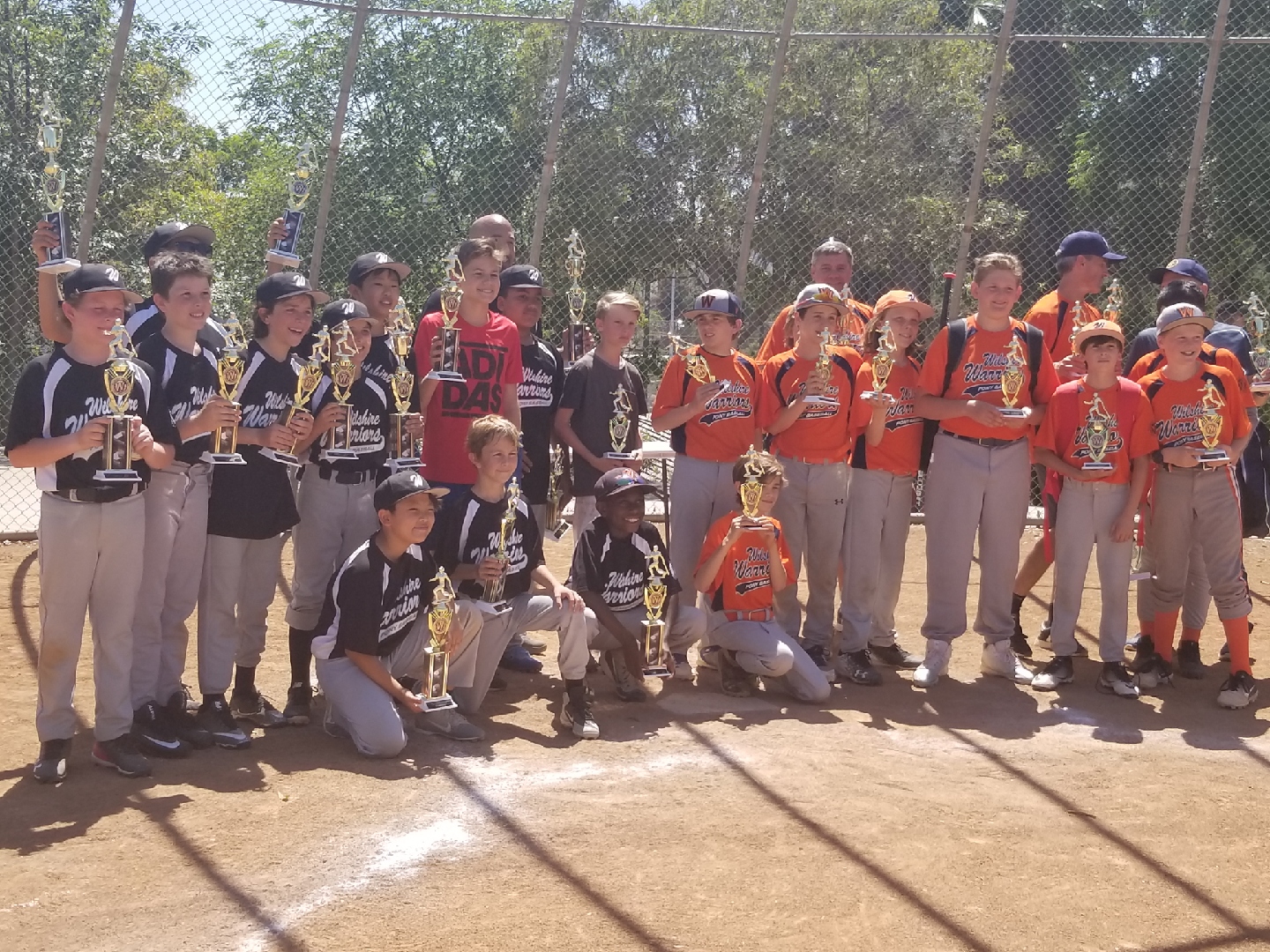 Mustang 10u 
Padres - Champion
Nationals - Runner-up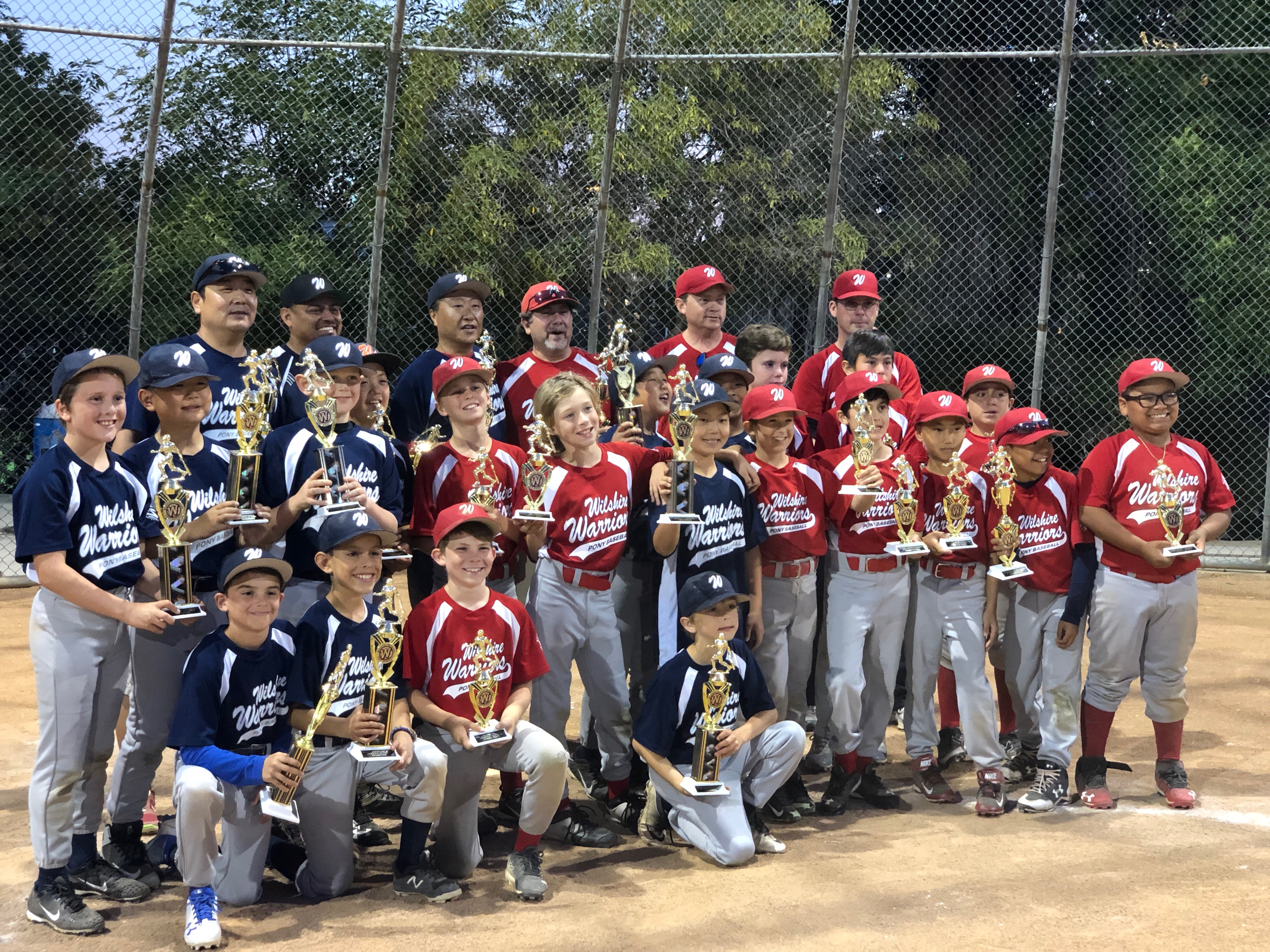 Mustang 9u 
White Sox - Champion
Mariners - Runner-up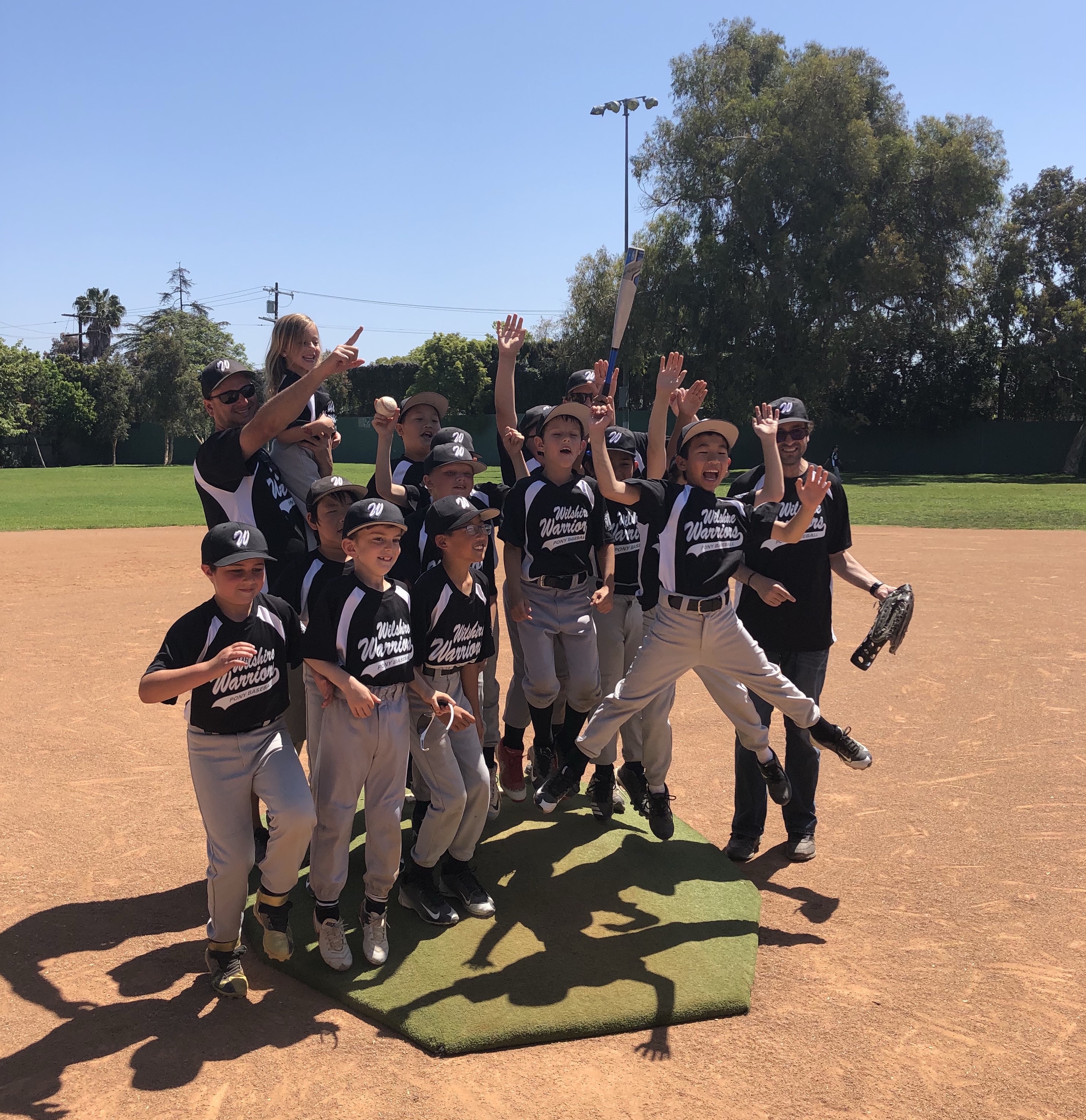 WHICH AGE GROUP IS MY PLAYER? Click here
Letter from our President regarding new age policy
Check out the latest article in The Larchmont Chronicle: Wilshire Warriors - it's more than baseball
Interested in Learning More? 
Connect with us: 
Interested in bringing your baseball to the next level?  
August 26th is Warriors Club Baseball Tryouts:
Wilshire Warriors runs a year-round Club baseball program for players who are interested in a more competitive and intensive baseball experience. Tryouts will be on August 26th, for one to two teams at the 7u through 14u levels (depending on interest). Under the guidance of a Pro Coach, teams typically play in Fall and Spring leagues in nearby areas, as well as compete in tournaments around Southern California. Practices are at Pan Pacific park, and limited scholarships are available. All Warriors Club Baseball players also play in our Spring Recreational league, Wilshire Warriors PONY Baseball.
Tryouts will be held at Pan Pacific Park at 7600 Beverly Boulevard.  The field location for all teams will be at Field #2 (off of Gardner Avenue by the Library). Below are the tryout times, and birth dates for each age group. Note: All players â??age upâ?? as of September 1st, so for example, if your child played in 9U last spring, he/she would try out for 10U on Sunday
. 
Tryout times:
10U Age Group: 830AM (Born between September 1, 2008-August 31st, 2009)
12U Age Group: 930AM (Born between May 1, 2006- April 30th, 2007)
11U Age Group: 1030AM (Born between May 1, 2007-August 31st, 2008)
9U Age Group: 12PM (Born between September 1, 2009- August 31st, 2010)
8U Age Group:  1PM  (Born between September 1, 2010- August 31st, 2011)
7U Age Group: 2PM (Born between September 1, 2011- August 31st, 2012)
Please note: 13U/14U Age Group will hold tryouts on Wednesday, August 22nd at 530 pm.
Please note: Players must register and play in the Wilshire Warriors Pony Baseball Spring Recreational League (Spring, 2019) in order to be rostered on a Warriors Club team.  
Congratulations to our Broncos for being the 2018 SoCal North Region Sectional and District Champions!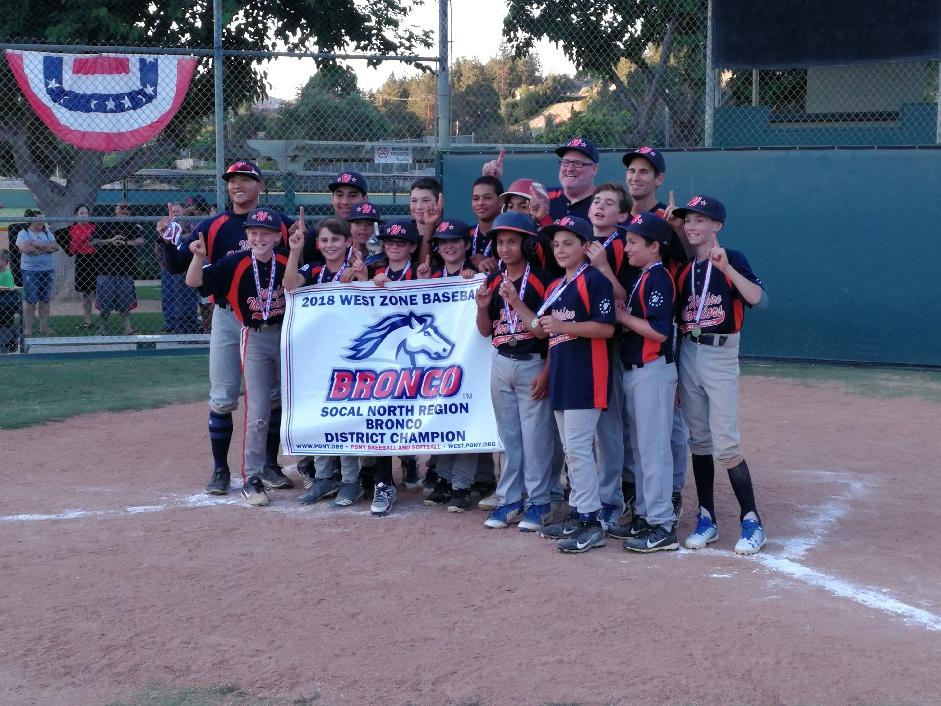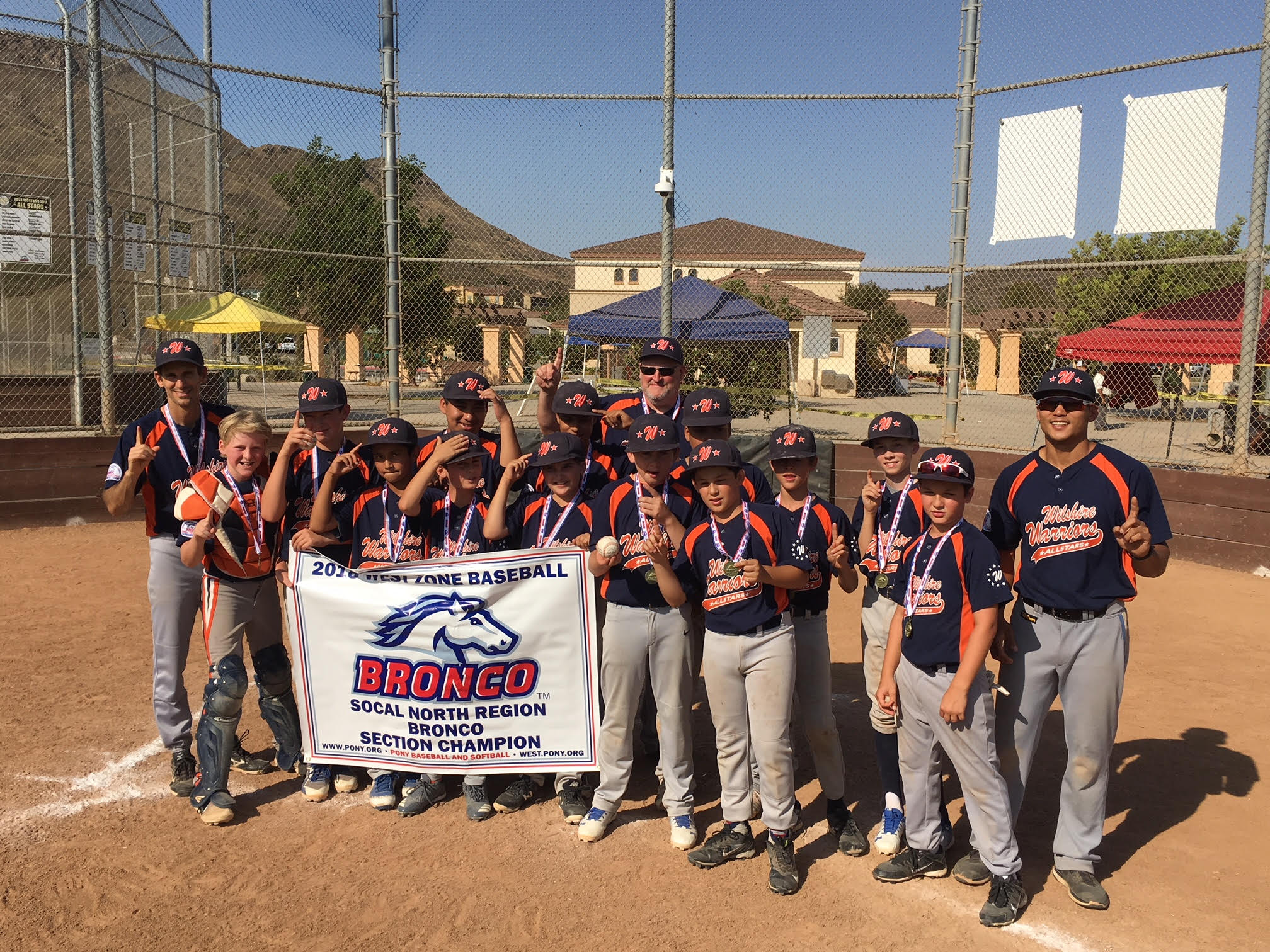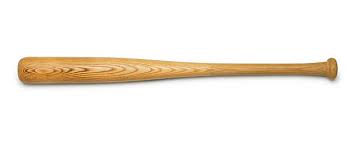 Wilshire Warriors Baseball is a community-based, non-profit baseball organization that aims to create a positive environment for youth in the heart of Los Angeles.  We offer Recreational and Club baseball programs to boys and girls in order to teach the values of teamwork, sportsmanship, focus, and hard work.  By instilling integrity and respect, we elevate your child's baseball skills with strong coaching and a competitive spirit, while building community and promoting fairness. We seek to inspire lifelong friendships through baseball, prepare our Warriors for high school athletics, and nurture a love of the game that our players will share with future generations.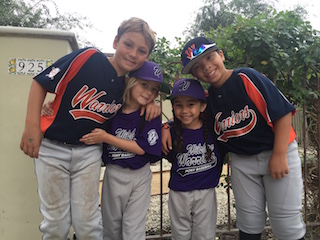 Wilshire Warriors Pony Baseball is a non-profit 501c3 (federal ID #45-2675598). Your generous donations ensure families with limited financial resources are able to play baseball. If you would like to donate, please click on the "donate" tab above and thank you for your support.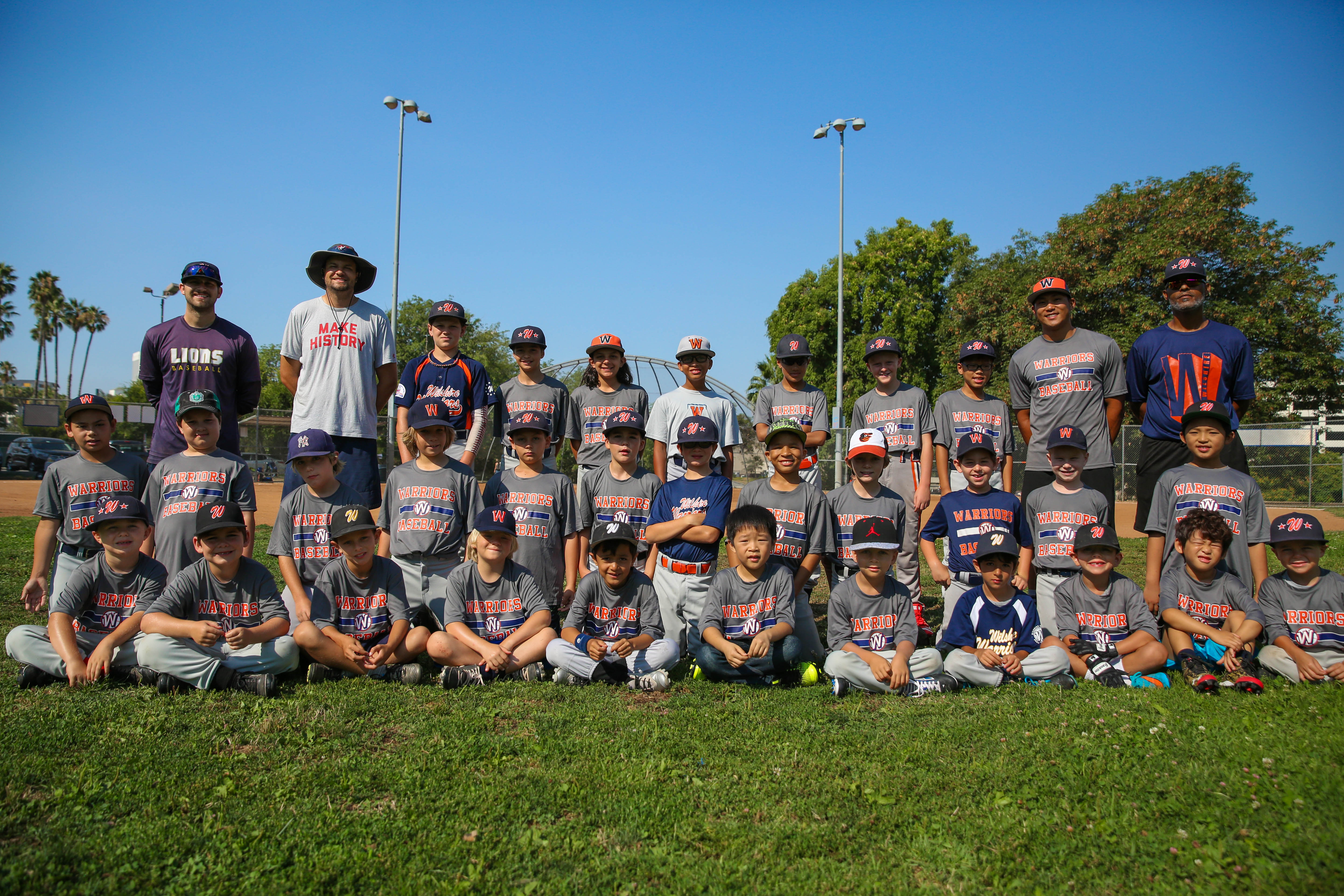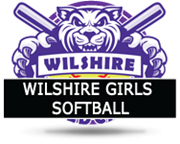 Interested in Softball?  Visit the Wilshire Softball organization at http://wilshiresoftball.com